Contact Us
Add: Room 1009 Building 666,Siming Zhong Road,Yin zhou district,Ningbo,Zhejiang China
P.C: 315100
Tel: +86-574-88189478  
  +86-574-28870228
E-mail:nord@cnool.net
E-mail:admin@nord-foundry.com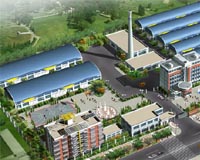 | | | |
| --- | --- | --- |
| | Welcome to Foundry parts-05 | |
Nord Machinery Co., ltd, starting since 2001, is a Chinese foundry, specialized in manufacturing all kinds of carbon steel, alloy steel,ductile iron,grey iron,high Cr iron casting parts, which are used in the field of transportation equipment(train parts/vessel parts), agricultural machinery, mining machinery, rubber machinery, some other heavy machineries, etc. Such goods are exported mainly to the North America, Europe, Australia South Africa market. Our foundry is located in Ningbo city, which is one of the largest port cities in China and also the China Investment casting and Sand casting production base. If you have any other question, please feel free to contact us.
Foundry 10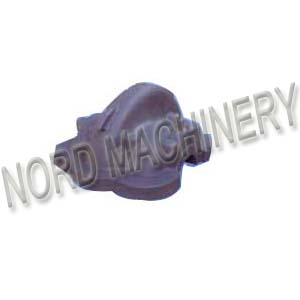 Accurate in reading drawings & Fast in delivery & Exact dimension control & 100% quality control & OEM Service & Strict material inspection & Prompt quote & lead time guarantee
1.Product Name:
Foundry 10
2.Material:
Carbon Steel, Alloy Steel, Stainless Steel,Grey iron,Ductile iron,High Chrome iron ,High Manganese steel

3.Material Standard:
ASTM,AISI,ASME,SAE,NF EN,DIN EN,ISO,,BS EN,SS,etc.
4.Items:
FOB Ningbo or Shanghai,China
5.Lead time:
30~40 days
6.Place of origin
Ningbo, China
7.Software for specification drawings:
PDF, Auto CAD, Solidworks, JPG, ProE,etc.
8. Main production equipments:
Wax injection, CNC-machine-center, Lathe, Milling machine,Drilling machine,Boring Lathe,Grinding Machine, Heat treatment Furnace.
9.Heat Treatment Machine:
Mesh-Belt-Furnace,Carburizing Quench Furnace,Chamer Furnace,etc.
10.Surface Treatment:
Cold/Hot Zn Plating,Blackening Treatment(Salt Spray Test 48-96 hours),Ni Plating,Cr Plating,Spraying Undercoat,Anti-Rust Paint,Surface Paint,Plastic Paint,Coated Anti-Rust Water,Anti-oil,etc.
11.Surface Heat Treatment:
Medium Frequence Quenching,High Frequence Quenching and Carburizing and Quenching,Oil Quenching,Water quenching,Normalizing,Temper,Annealing,etc.
12.Dimension Inspection:
Calipers,Height Laugue,Micrometer Calipers,Inside Caliper Gauge,Angle and R Gauge,Three coordinates measuring instrument.
13. Productivity:
50000 pcs / year
14. Packaging:
Wooden package after mandatory treatment or other
15.They are using for mining equipment,Construction equipment,Agricultural equipment and others.
16. We make precision casting,investment casting and Sand casting in Ningbo, China
17. Export Markets: ① Australia Silicon Sol casting parts; ② America, U.S.A. United States Silicon Sol casting parts;

③Canada Silicon Sol casting parts;

④ U.K. England, Britain Silicon Sol casting

parts; ⑤ Germany Silicon Sol casting

parts;

⑥ France Silicon Sol casting parts;

⑦ Italy Silicon Sol casting parts ⑧ Spain Espana Silicon Sol casting parts;

⑨ Holand Silicon Sol casting parts

⑩ South Africa Silicon Sol casting parts;

⑾ Danmark Silicon Sol casting parts

⑿ Sweden Silicon Sol casting parts;

⒀ Finland Silicon Sol casting parts
18.Supplier:Liaoning Foundry,Dalian Foundry,Dandong Foundry,Shanyang Foundry,Liaoning Steel Foundry,Dalian Steel Foundry,Dandong Steel Foundry,Shanyang Steel Foundry,Liaoning Iron Foundry,Dalian Iron Foundry,Dandong Iron Foundry,Shanyang Iron Foundry,Liaoning Stainless Steel Foundry,Dalian Stainless Steel Foundry,Dandong Stainless Steel Foundry,Shanyang Stainless Steel Foundry,Liaoning Silicon Sol Foundry,Dalian Silicon Sol Foundry,Dandong Silicon Sol Foundry,Shanyang Silicon Sol Foundry,Liaoning Ductile Iron Foundry,Dalian Ductile Iron Foundry,Dandong Ductile Iron Foundry,Shanyang Ductile Iron Foundry,Liaoning Grey Iron Foundry,Dalian Grey Iron Foundry,Dandong Grey Iron Foundry,Shanyang Grey Iron Foundry,Liaoning Chrome Iron Foundry,Dalian Chrome Iron Foundry,Dandong Chrome Iron Foundry,Shanyang Chrome Iron Foundry,Liaoning Manganese Steel Foundry,Dalian Manganese Steel Foundry,Dandong Manganese Steel Foundry,Shanyang Manganese Steel Foundry,Liaoning Resin sand Foundry,Dalian Resin sand Foundry,Dandong Resin sand Foundry,Shanyang Resin sand Foundry,Liaoning resistent iron Foundry,Dalian resistent iron Foundry,Dandong resistent ironFoundry,Shanyang resistent iron Foundry,

19.Relationship Information:Ningbo Silicon Sol casting factory;Ningbo Silicon Sol company;Ningbo Silicon Sol casting Co.,Ltd;Hangzhou Silicon Sol casting factory;Hangzhou Silicon Sol casting company;Hangzhou Silicon Sol casting Co.,Ltd;Zhejiang Silicon Sol casting company;Zhejiang Silicon Sol casting Co.,Ltd.
If you have any other question, please feel free to contact us.